Joseph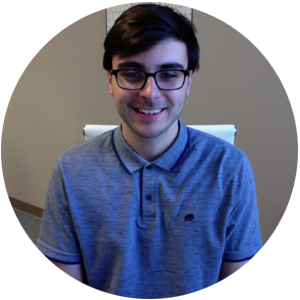 Joseph is a PHP developer with a Computer Science degree from Illinois Wesleyan. Joseph is always up for new challenges, as well as teaching intro to programming classes at the D155 GEMS event and working directly with high school interns doing job shadowing in the SYDCON office.
Joseph is a Sox fan who enjoys traveling.
CONTACT US
SYDCON, Inc.
300 Mellennium Dr.
Crystal Lake, IL 60012 USA
815-596-9030
© 2017 SYDCON, Inc.